Culinary delights in a wintery feel-good ambience
Welcome, come in!
Unser Pop-Up-Restaurant Winter Cottage vereint klassische Weihnachtsmarkt-Atmosphäre mit wohlig warmer Gastfreundschaft.
Look-Catering stands for craftsmanship and excellent quality. We will spoil you with a varied culinary offer that will round off every Christmas market visit in a full-bodied way.
Our new Winter Cottage offers cozy seating for families and groups of friends. Warming up in a short break or socializing combined with service at the place provide an unforgettable experience. You will be thrilled!
Christmas parties for smaller groups are also possible in our Winter Cottage.
Vor dem Gastrozelt laden zusätzliche Stehtische zum Verweilen ein, um Ihren Besuch gemütlich ausklingen zu lassen.
Always included: the foresighted and customer-oriented service of the Look Catering team.
We look forward to a magical time with you!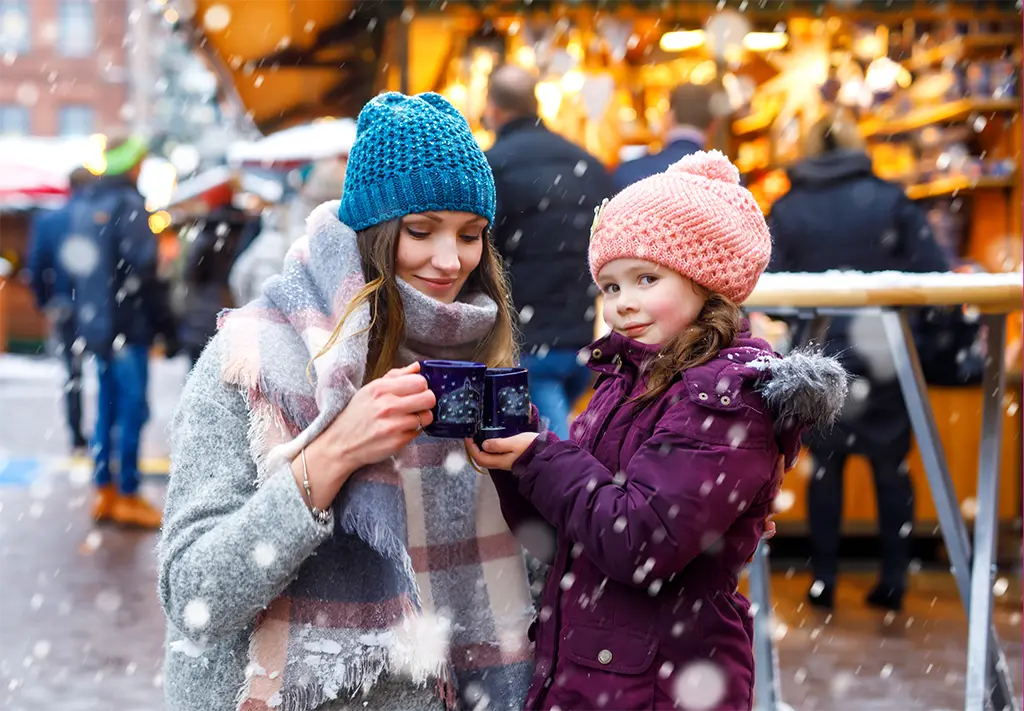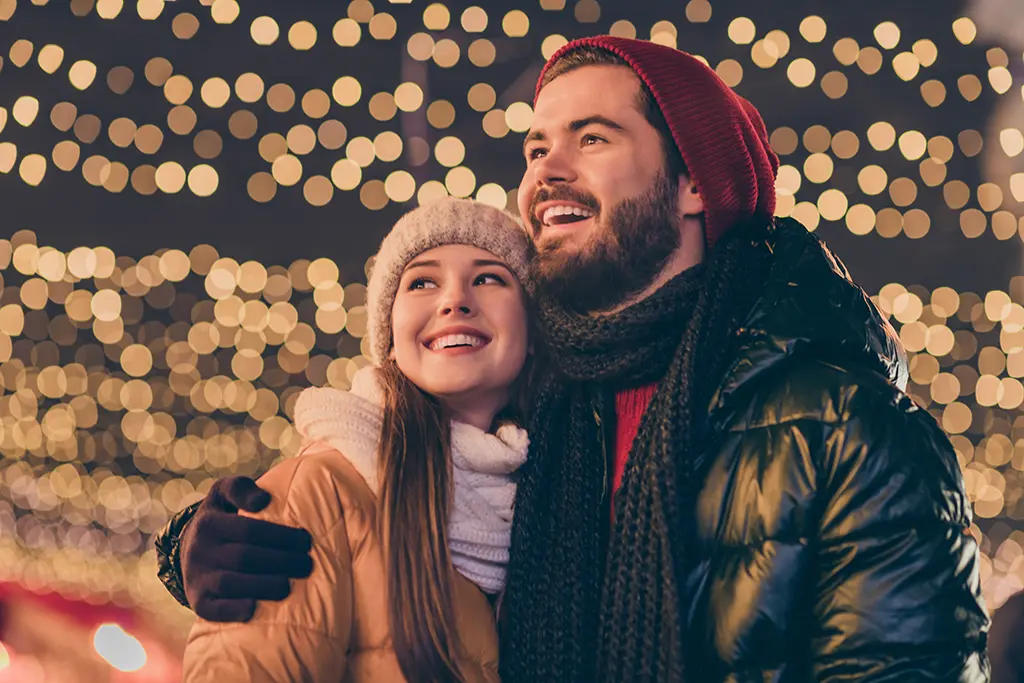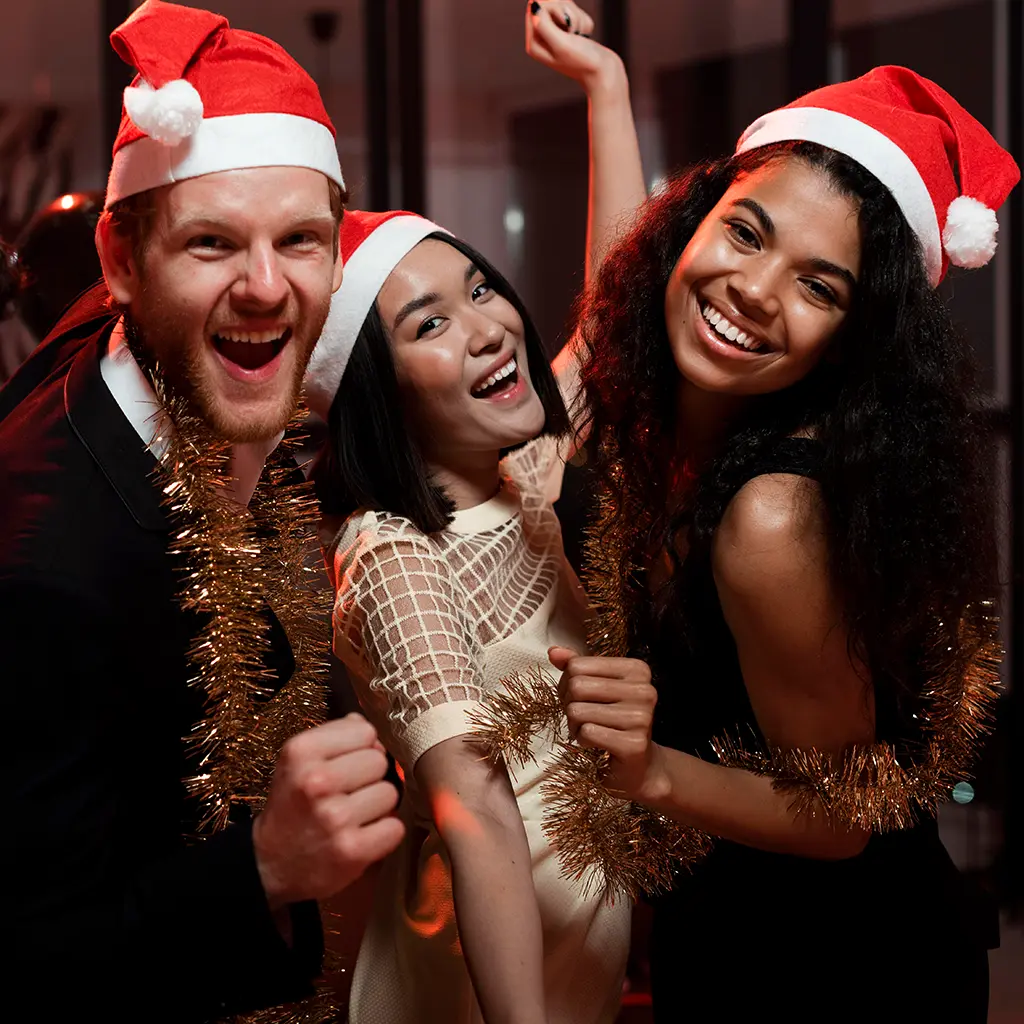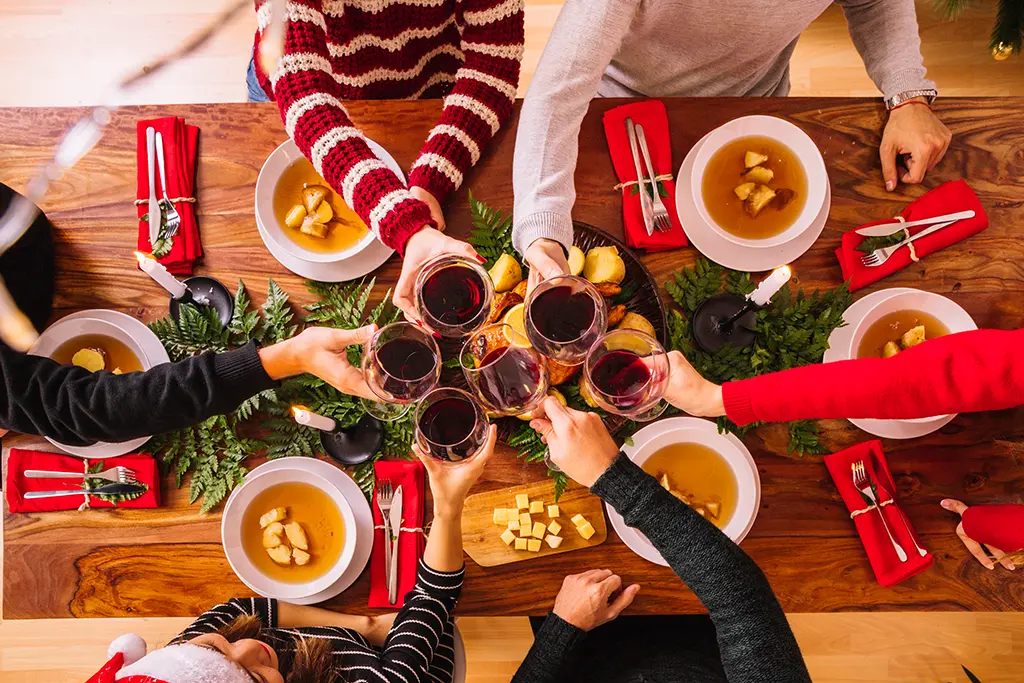 Laugh together, celebrate, feast: Your Christmas party at the TV Tower Berlin!
The most contemplative time of the year is just around the corner, and we would like to invite you to spend it with us at the enchanting Winter Cottage! Our professional team will make sure that your Christmas party will be an unforgettable event that your guests will carry in their hearts for a long time.
• The perfect place for your celebration
Nestled in the Christmas market at the Red Town Hall, our Winter Cottage offers a unique setting for your festive gathering. Our lovingly decorated venue exudes warmth and comfort, making you and your guests feel instantly welcome and at ease. From twinkling lights to rustic wooden furniture, you'll experience the true magic of Christmas with us.
• Exquisite catering for every palate
Our catering service makes culinary dreams come true. Our talented kitchen team conjures up delicious menus and buffets perfectly tailored to your preferences and needs. Enjoy a variety of seasonal delicacies and traditional Christmas specialities that will tantalise your palate and provide a true taste experience.
• Christmas surprises
In addition to our wide range of services, we also offer various extras and surprises to make your celebration something special. Whether live music, a visit from Father Christmas or magic - we design your celebration according to your wishes and ideas.
• Book now and secure the date you want!
Let's celebrate the magic of Christmas together at the Winter Cottage Berlin Mitte. Contact us today to plan your Christmas party and secure your desired date. We look forward to providing you and your guests with an unforgettable and contemplative Christmas party!
Contact: Anna Jäger
Tel. (030) 510 66 966 | Email. anna.jaeger@look-catering.de
Bürozeiten. 08:00 – 18:00 Uhr